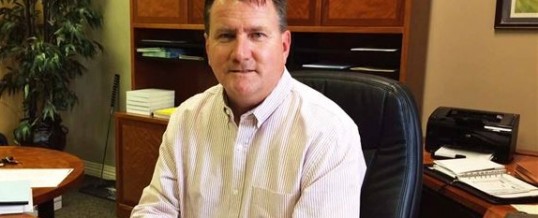 The Economic Development Corporation (EDC) of Elkhart County welcomes Mark Dobson as its new President/CEO.  Mark has over 30 years of economic and community development experience in both the private and public sectors in Indiana.
"I am very excited to join the EDC and to become actively involved in the communities of Elkhart County," said Dobson. "The EDC of Elkhart County is the area's premier economic development entity. The mission to collaborate with community leadership to grow Elkhart County is a challenge not taken lightly."
Mark will head up efforts to encourage and support the economic growth of Elkhart County by developing and implementing the EDC's aggressive economic development marketing program focused on business retention and recruitment, workforce marketing support, and image enhancement and economic development marketing.
"I look forward to working with the business and political leadership of the county and building upon the vision and mission that has already been laid in order to move Elkhart County forward," said Dobson.
He most recently worked as the President/CEO of the Kosciusko Chamber of Commerce, which has grown to over 600 members and is listed as the second largest Chamber in the Northeast Indiana region.  Mark spearheaded numerous successful projects during his 5+ year stint at the Kosciusko Chamber of Commerce. He was named Indiana Chamber Executive of the Year in 2014 for implementation of the Chamber's Strategic Plan. He was instrumental in raising the funds needed to support Elevate Indiana in the North Central Region. And he oversaw the absorption of Warsaw Community Development into the Kosciusko Chamber's mission.
Mark earned his Bachelors of Science in Marketing and Management from Butler University. He also obtained his Institute of Organization Management certification from the US Chamber and is an Accredited Executive. He serves Governor Pence as an appointee on the Indiana Judicial Technology Committee and is a Rotarian. Mark lives in Elkhart with his wife Tina of 31 years and has two grown children; a son who is a 2nd Lieutenant in the Air Force and a daughter who is an educator in central Indiana.
Learn more:
EDC Leader Named, South Bend Tribune
Collaboration, Growth, Elkhart Truth
Need for 'workforce watershed' to fill new opportunities, Truth Radio 1340