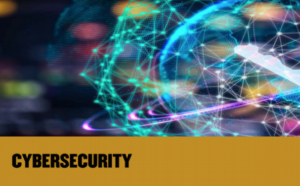 Raising the Cyber-Health of Your Business!
September 18, 2018, 8:30AM – 10:00AM at the EDC of Elkhart County
Purdue MEP presents a brief introduction to cybersecurity as it relates to small business, including the following objectives:
Understanding the current Cyber Threat facing small/medium businesses
Introducing an Effective Method to Raise the Cyber-Health of Your Business using the National Institute of Standards and Technology (NIST) Special Publication (SP) 800-171 as a guide.
Learning more about Purdue MEP's Cybersecurity Assessment and Remediation Program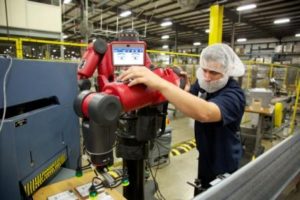 Collaborative Robotics
FREE Half-Day Seminar
October 30, 2018  Morning Class 8:30AM – 11:00AM
Here is another chance for your company to learn more about collaborative robotics.  If you missed the seminars held in June, you will have another chance to register for the next seminar.  Is your company faced with a workforce shortage? Are you having difficulties finding qualified people to work in your factory? Come learn how collaborative robotics can help solve your workforce challenges.
Discover WHY Elkhart County Works!
"That's the kind of relationship you need between a business and its community.  We love having (the EDC) here whenever we need them.  They have helped me out on a number of occasions.  It's been a great relationship.  I've been able to call them in for resources in many different situations since I have been here."

– Jim Butler, Plant Manager at Benteler Automotive Corp (Elkhart Truth Business and Industry 2017) 
Recent News
The Economic Development Corporation of Elkhart County is a Public-Private Partnership serving the County, Cities, Towns, Businesses, and Residents of Elkhart County.  We are the "One-Stop Shop" for all of your Business Attraction and Expansion needs.
Our Mission is to create an economically vibrant community by recruiting, retaining, and strengthening our economic base; being a catalyst for diversification, innovation, and economic change. We accomplish our mission by working with companies looking to locate or expand in Elkhart County.