650+
Lakes and bodies of water
in the area
Elkhart County Offers Exceptional Work, Live, Play Balance. Elkhart County is a safe and family-friendly community affording a leisurely lifestyle within easy access of large metropolitan populations within a couple hours.
With over 650 lakes in the immediate area surrounding our county, water sports, fishing and boating are prime activities during warm weather months. During the winter, sports like downhill skiing, snowmobiling and ice-fishing take over. The area is surrounded by original vintners and wineries in both Michigan and Indiana, world-renowned museums and the unique cultural offerings of the local Amish population.
Museums & Cultural Activities
Local Wineries & Breweries
BEautiful River & Lake Country
Proximity to nearby cities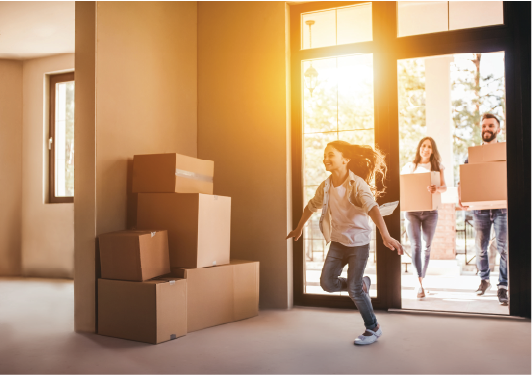 The Economic Development Corporation of Elkhart County is also dedicated to providing support for trailing spouses and families. Relocating to a new city can be a strenuous process, but our goal is to ease your transition and provide information for spouses and families relocating to the Elkhart County area. While employers may provide relocation assistance that includes job search services for trailing spouses and/or families members, it is also helpful to do your own research and familiarize yourself with the employment market of the city you're moving to. Below we have provided helpful links to familiarize trailing spouses with local job search ideas, as well as online resources. As many experience when they relocate here, Elkhart County is a welcoming community with a wide variety of opportunities.
Find a Job in
in Elkhart County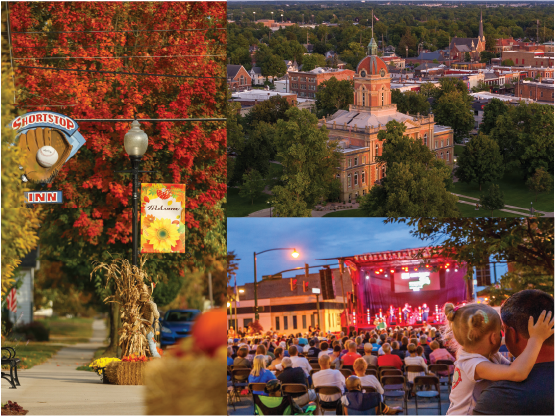 Indiana is home to the median center of the U.S. population. 70% of the nation's population is within a day's drive.
Attractions include natural and navigable waterways, theatre productions, parks and recreation, dining establishments, indoor shooting ranges, local botanical gardens, museums — all within Elkhart County! College football and basketball games at the University of Notre Dame are within a half-hour drive. From Shakespeare plays to musical productions, the creative offerings of Elkhart County provide a vibrant culture and unforgettable memories for client visits and personal leisure. Home-cooked Amish meals and hospitality reinforce the wholesomeness of Elkhart County.
Our close-knit communities bursting with tales of innovation, creativity and risk-taking. From vibrant downtowns with an urban edge to the scenic rural countryside, you'll feel at home. There are a lot of places for you to explore, whether you're looking for a gorgeously stitched quilt, the perfect cinnamon roll, talented artists, or just a crisply cold mug of craft beer. The Heritage Trail connects Elkhart County's cities and towns.
Our Mission
Our Mission is to create an economically vibrant community by recruiting, retaining, and strengthening our economic base; being a catalyst for diversification, innovation, and economic change.
Our Vision
The EDC of Elkhart County will leverage our entrepreneurial spirit, expertise and regional resources to develop a more prosperous community through a diversified, resilient and knowledge based economy.
Our Location
300 NIBCO Parkway, Suite 201
Elkhart, IN 46516
Toll Free: 877-535-1002
Phone: 574-293-JOBS (5627)
Fax: 574-343-2951
edc@elkhartcountybiz.com