Elkhart/Goshen
ranked
#1
in the nation
for Robots per
1,000 workers.
The EDC performs a Wage and Benefits survey every other year (even years).
The Report is detailed with 110 positions including management, production, technology, health and transportation. Benefits information covers health insurance plans, costs, time off, retirement plans, financial incentives, training opportunities and child care assistance.
On alternate years, we combine our survey with the Regional Partnership which includes information from the surrounding counties as well as Elkhart County.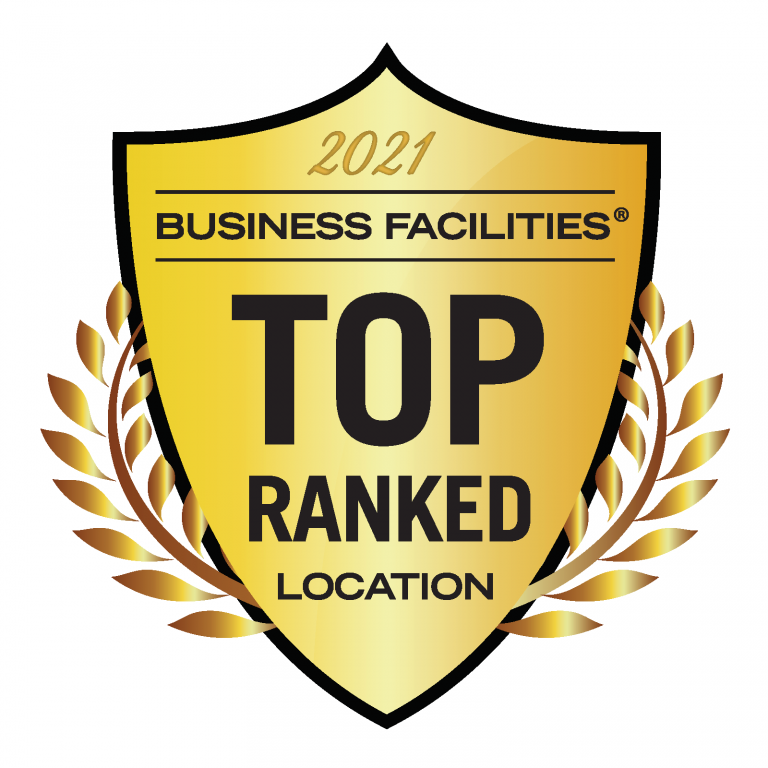 #1 Ranking Manufacturing Hub
Business Facilities Magazine 17th Annual Metro Rankings Report is recognizing Elkhart-Goshen, IN with a #1 Ranking for the second year in a row in one of our flagship categories, Manufacturing Hubs. Among other criteria, our editors based this ranking on manufacturing's share (by percentage) of the total workforce is the highest.
In 2016, Elkhart County

ranked 13 in the nation for % of manufacturing jobs in the country. Learn more
Elkhart County ranked #1 in the nation for robots per 1,000 workers. In 2015, Elkhart-Goshen had 35.9 robots for every 1,000 workers. (

Brookings Institute Study)

Led the nation in the largest job percentage gain. Non-farm jobs in Elkhart and Goshen grew by 5.3% from Nov. 2016-Nov. 2017. Learn more
In the Great Lakes Region, Elkhart-Goshen Metropolitan Statistical Area (MSA) had the fastest growth in Real GDP by Metro Area (2011-2016). Learn more
In 2017, three Elkhart County companies were declared the top 3 manufacturers in the US by IndustryWeek Magazine. Those companies were: Patrick Industries (1), LCI Industries (2), Thor Industries (3). Learn more
Our Mission
Our Mission is to create an economically vibrant community by recruiting, retaining, and strengthening our economic base; being a catalyst for diversification, innovation, and economic change.
Our Vision
The EDC of Elkhart County will leverage our entrepreneurial spirit, expertise and regional resources to develop a more prosperous community through a diversified, resilient and knowledge based economy.
Our Location
300 NIBCO Parkway, Suite 201
Elkhart, IN 46516
Toll Free: 877-535-1002
Phone: 574-293-JOBS (5627)
Fax: 574-343-2951
edc@elkhartcountybiz.com