Elkhart County Offers Exceptional Work, Live, Play Balance
Elkhart County is a safe and family-friendly community affording a leisurely lifestyle within easy access of large metropolitan populations within a couple hours. Chicago, Indianapolis and Lake Michigan are all just a short drive away for a range of activities from shopping and dining, to watching Nascar racing or swimming at the Indiana Dunes. Many local colleges and universities add zest to the lifestyle and culture of our region. Elkhart County is a great location for business and family.
Just 2 hours from Chicago
The quality of life in Elkhart County is one of its main attractions for businesses and their employees and managers. Located within 2 hours of Chicago, Elkhart County offers a vibrant live-work community without the hassle of big city living, and close proximity to the I-80/90 interstate provides easy access to a range of nearby amenities. The county features magnificent homes, with large sites or river views, and the cost of living is much more affordable than in other parts of the country.
All-in-all, Elkhart County offers an accessible, more affordable and diverse background for your daily life with a variety of activities for every season.
Seasonal Recreation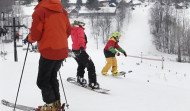 A wide range of recreational activities for every season are easily accessible from Elkhart County — from snow skiing in the winter to water skiing in the summer!
Arts, Culture & Entertainment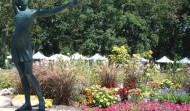 Culture and arts are an integral part of community throughout Elkhart County, offering the ideal setting for developing and working artists of all mediums.
Local Shopping & Retail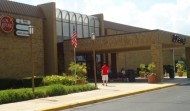 Elkhart County is an ideal destination for shopping, from high-end boutiques to antique and craft selections. You can find it all here!
Convenient Access to Nature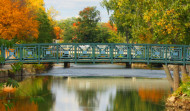 For the sportsman and nature-lover, Elkhart County is lake, river and forest country — filled with parks, preserves and many opportunities for enjoying the great outdoors.