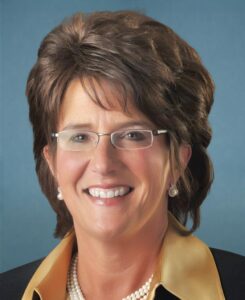 U.S. Rep. Jackie Walorski (R-Ind.) introduced legislation July 23 to double the R&D tax credit and allow more small business startups to access the credit, according to a release.
"America's recovery from the unprecedented crisis we are facing will be driven by our innovative and entrepreneurial spirit," Congresswoman Walorski said. "Doubling the R&D tax credit will encourage companies – especially small businesses and startups – to invest more in research and development that will unleash economic growth and prosperity. This commonsense measure will go a long way toward keeping America ahead of our global competitors and ensuring we continue to lead the world in scientific discoveries, technological breakthroughs, and cutting-edge manufacturing."
The bill would double the rate for each of the options businesses have to access the research and development (R&D) tax credit.
Double the "Traditional" Credit to 40 Percent: For more established companies, the existing traditional credit rate – which uses a complicated formula – would double from 20 percent to 40 percent of the increase in R&D spending.
Double the Alternative Simplified Credit (ASC) to 28 Percent: The existing ASC rate – which uses a simpler formula – would double from 14 percent to 28 percent of the increase in R&D spending.
More than Double the Credit for Firms with Little Research History to 14 Percent: For companies with no history of U.S. research in the past three years, the credit would more than double from 6 percent to 14 percent of R&D spending. (The current rate would have been 7 percent if not for a prior drafting error.)
Double the Startup Limit to $500,000: Companies with relatively low income in the past five years can take one of the above credits as a credit against Social Security payroll taxes. The limit on the amount they may claim would double from $250,000 to $500,000.
This proposal is supported by the National Association of Manufacturers.
The full text of the legislation can be found here.
By: RVBusiness|Published on: Jul 25, 2020|Categories: Today's Industry News| Source: https://rvbusiness.com/walorski-introduces-legislation-to-double-rd-tax-credit/